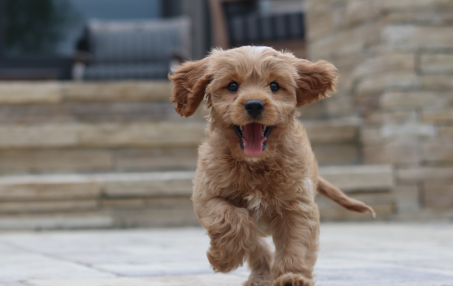 Pet Wellness Exams
Our veterinarians and team serving Staten Island and Bayonne recommend that you bring your pet in for wellness exams on a regular basis. Prevention and early diagnosis are the keys to keeping your pet happy and healthy, and scheduling wellness checkups are the only way to ensure that.
If you've got a new puppy or kitten, schedule its first wellness exam between eight and twelve weeks of age. Juvenile pets should come for four wellness exams in their first year. Once your pet reaches its first birthday, we want to see it once a year until it reaches 7 years old, when it can be considered a senior pet. These older dogs and cats should visit our office at least twice a year, because of the increased risk of disease in older animals.
Bayonne Veterinarian Describes Wellness Exams
A pet wellness exam includes a physical inspection of your pet from nose to tail. Our Staten Island and Bayonne veterinarian will begin by weighing and measuring your pet, checking to make sure it's within a healthy weight for its size. Obesity is a problem in the pet world just as much as it is with humans, so if your pet is overweight, we'll explain pet nutrition, activity, and weight loss.
Our doctor will inspect your pet's skin and coat, looking for fleas, ticks, and other parasites. Parasites such as mites can also infect the ear, so we'll check there, as well. Your pet's mouth can give clues to an amazing number of physical health problems, so the doctor will check its teeth, gums, and tongue for redness, swelling, sore spots or extremely bad breath. Pet breath isn't always the best-smelling thing, but if your pet's mouth is exceptionally rank, it can be a sign of an infection in the internal organs. The same goes for redness in the tongue or gums; they can be signs of a more generalized infection.
Active Prevention in a Pet Wellness Exam in Staten Island
Checking your pet's current health is an important diagnostic tool for treating existing health problems, but a more important part of the pet wellness exam is to prevent disease and other problems from ever happening.
To do that, our veterinarian will:
Give your pet annual vaccinations to prevent serious or deadly diseases
Microchip your pet, no matter how old, to make sure it can be found if it's ever lost or stolen
Spay or neuter puppies and kittens to prevent unwanted litters
As a caring pet owner, one of the most important things you can do to keep your pet safe is to schedule regular pet wellness examinations. If you're looking for a veterinarian in Staten Island, call our office at 718-448-3680 today. We'll be happy to answer any questions you may have, and to make an appointment that fits in with your busy lifestyle.
Give one of our two locations a call to learn more:
Boulevard 718-980-6491 | Castleton 718-448-3680